Outdoor Digital Advertising Displays
From 22" to 65"
IP rated Ultra High Brightness Digital Signage Solution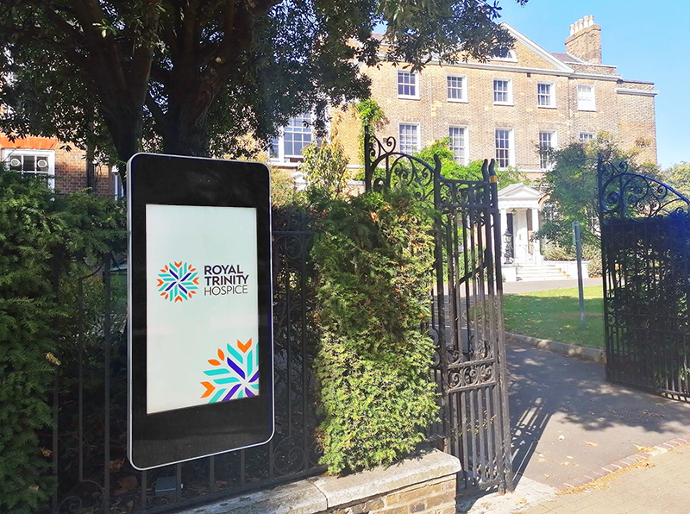 Direct Sunlight Readable
Thanks to their commercial grade ultra-high brightness panels (2,500cd/m²), these displays are up to 10 times brighter than a domestic TV and so are easily readable even in direct sunlight.

Weatherproof
Designed to withstand the elements, these displays are protected against all wet weather conditions and airborne dust particles by their robust IP65 rated enclosure. They also feature a waterproof coating on all internal circuit boards and waterproof over-moulded AV connectors.

Advanced Temperature Control System
To maximise the lifespan of the display, the internal airflow system keeps the screen running at the optimal temperature regardless of the external conditions. Built-in air conditioning can be tailored to allow the display to work in any climate.

Free Lockable Wall Mount
To ensure that this a complete turnkey solution, a lockable wall mount is included at no extra cost, allowing you to securely mount your screen in either landscape or portrait orientation
Vandal Proof
With a mild steel enclosure and thermally-toughened glass front, these IK10 rated displays are designed to withstand any damage that may occur in public spaces. To avoid tampering, controls and inputs are hidden and cannot be accessed by passers-by.

Anti Reflective Glass
The front glass face is specially treated to help diffuse direct sunlight, making the display easily readable even in bright weather conditions.

Outdoor Freestanding Digital Posters
From 43" to 75"
IP Rated Ultra Brightness Digital Signage totem Solution