POS NETWORK ANDROID
PCAP TOUCH SCREENS
(10" & 15")
Touch and Non Touch Screens

Small-sized touch displays, ideal for meeting room booking or point-of-sale applications
Versatile Touch Screen Solution
The POS PCAP Touch Screen is a versatile and flexible display with a wide range of applications. They can be used in corporate spaces in conjunction with meeting room booking software utilising the LED frame as a room availability indicator. These displays can also be used as point of sale touch screens in a host of locations too, such as retail, entertainment, hospitality, museums and art galleries.
Discover our 10" touch version
Discover our 15" touch version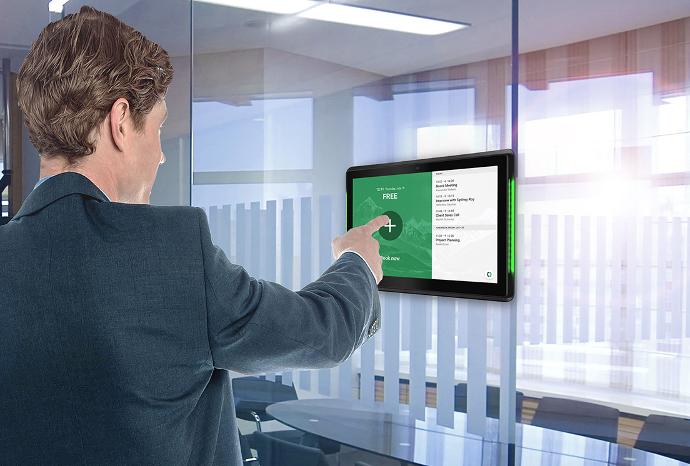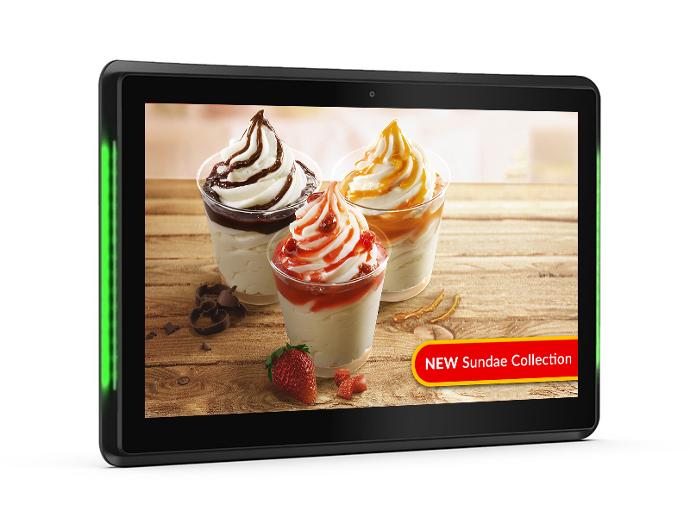 Plug and Play

Plug and Play is the most straightforward way to upload content to the screen. Simply load images and videos onto a USB stick, insert in to the display, wait for your content to copy over and then remove. Your images and videos will now play in a continuous loop.

Power Over Ethernet (PoE)
Power your screen by using the power cable provided or supply the power over an Ethernet cable. This minimises the number of cables needed for installation as you can supply power and internet connectivity to the screen simultaneously.

24/7 Commercial Use
These displays use a commercial grade LCD panel and LED backlight. They have the ability to be in constant use 24/7 for over 70,000 hours and have no external buttons or controls to avoid tampering.
Multi Coloured LED Frame
The LED edges either side of the display can be red, green, blue, magenta, cyan, yellow and white. They can also be disabled completely if preferred.
Discover our 10" non touch version
Discover our 15" non touch version